Now that you are streaming and sharing you games with the world, earning from it is the reward for your hardwork. Player.Me allows your followers and other viewers to "tip" as a sign of support. You need to setup your tipping settings to receive from them.
1. Click your profile and click Setup Tips.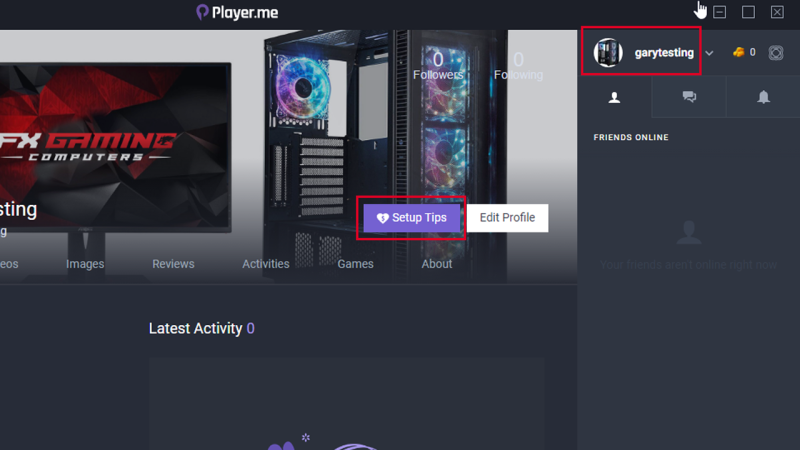 2. Fill in the necessary fields especially your PayPal Email Address then click Save Changes. If you don't have a PayPal account yet, register here.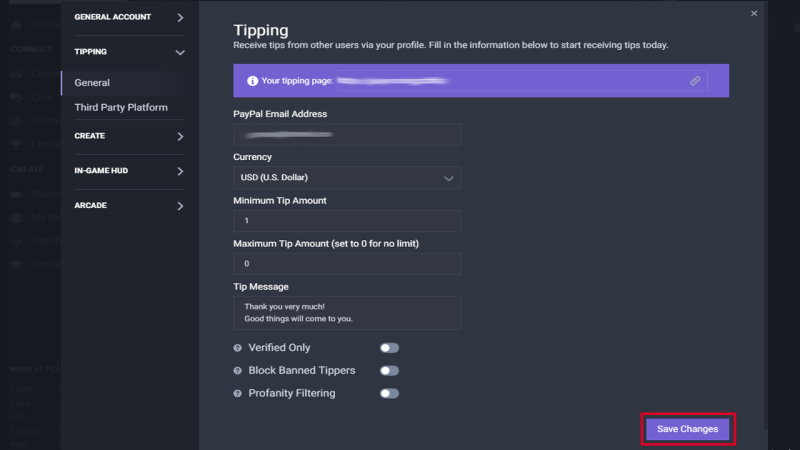 3. Third Party Platform allows tip from other platforms, Streamlabs to be specific.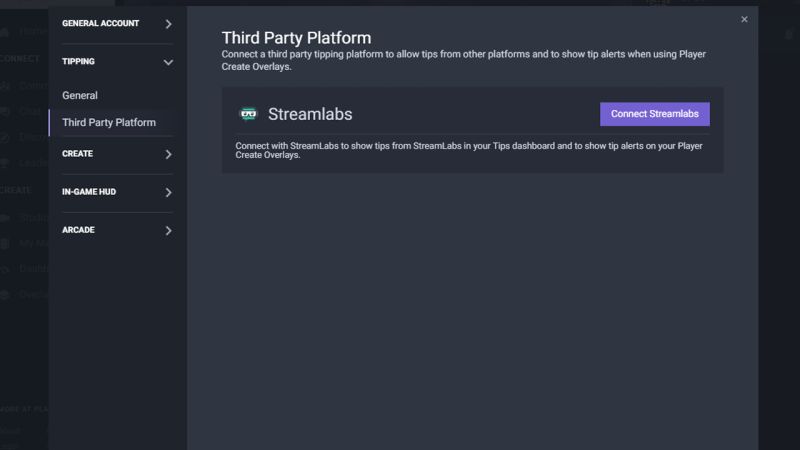 4. You can share your Tipping Page link on your social media accounts.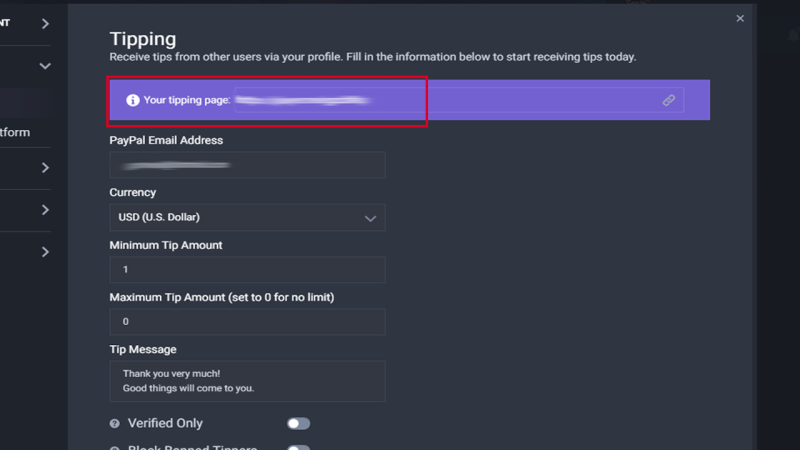 Player.Me Guide