Player.Me automatically sets the streaming settings to the best quality possible. But you can still customized and set your own settings.
1. Click the Studio tab and the click the gear icon.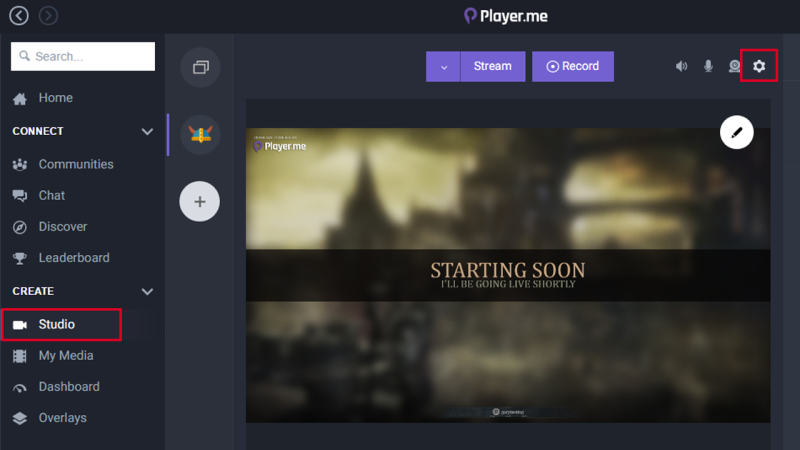 2. Select a Streaming Service.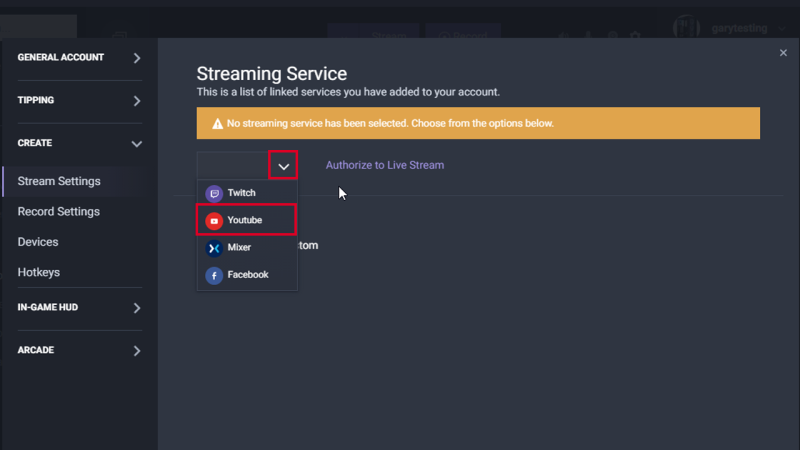 3. Log in with your account for that service.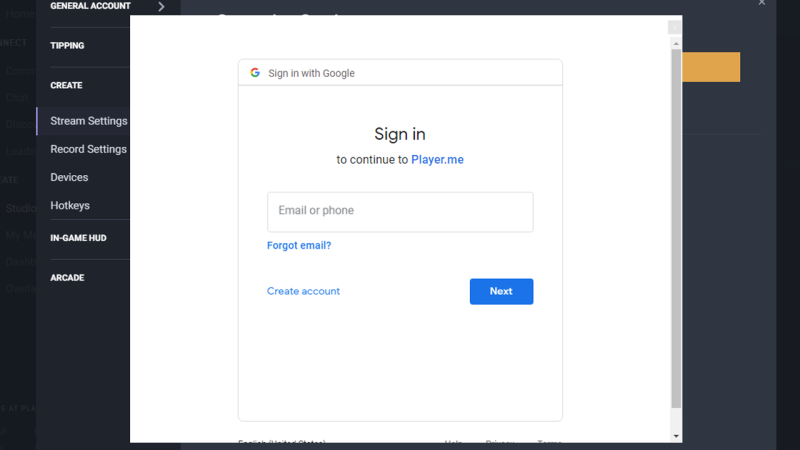 4. Select Custom in streaming settings.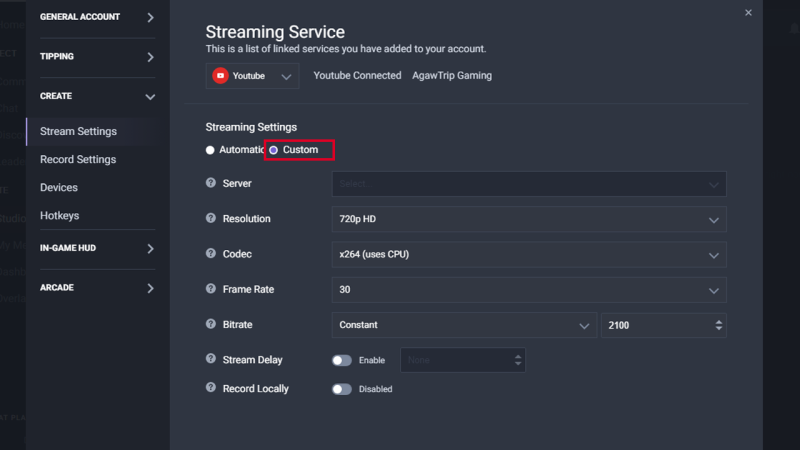 5. You can now adjust the settings manually. You can hover the mouse pointer over the "?" icon to see details and tips for specific settings.
6. Live streaming depends mostly on your inter upload speed. Click here to check your internet upload speed. Below is our recommended settings.

You can make some adjustments based on the results by watching your own video after your live stream. If you have a capable graphics card, use AMD VCE or nVidia NVENC GPU for codec setting.
– For AMD VCE, you need Radeon HD 7700 series or higher, Radeon HD 7600 or lower ( R5 2xx/3xx/4xx, R7 240/250/340/350, HD 6000, HD 5000, HD 4000.) don't support the AMD VCE encoder.
– For nVidia NVENC, you need GeForce GTX 600 series or higher.
Player.Me Guide