Scenes are basically what your screen would look like when you are streaming. You set the location of camera, texts, and notifications. Let's set this up.
1. Click the Studio tab on the left side of the program then click Get Started.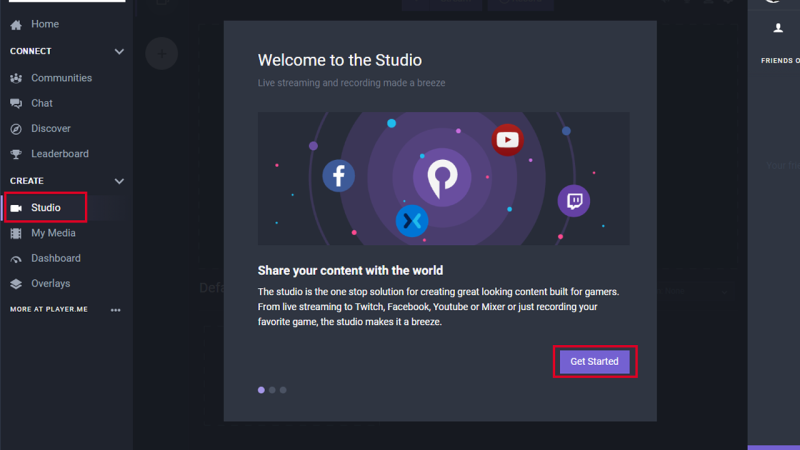 2. Select the platform where you will be streaming. YouTube Live for example.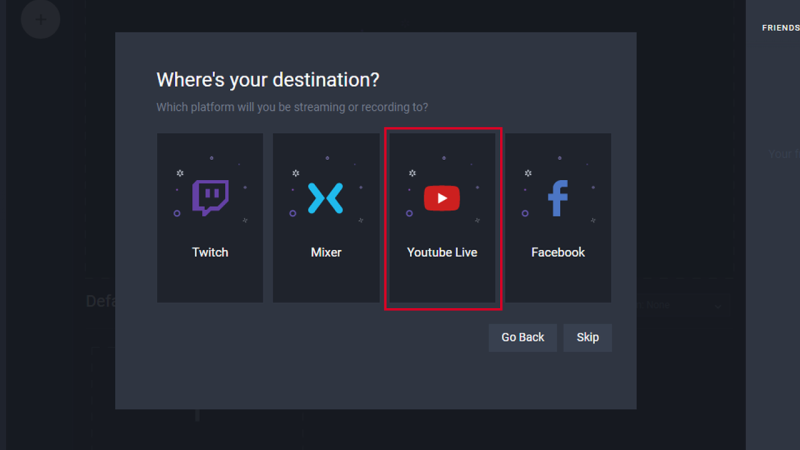 3. Sign in to your YouTube account or select the account you have already linked with Player.Me the click Allow.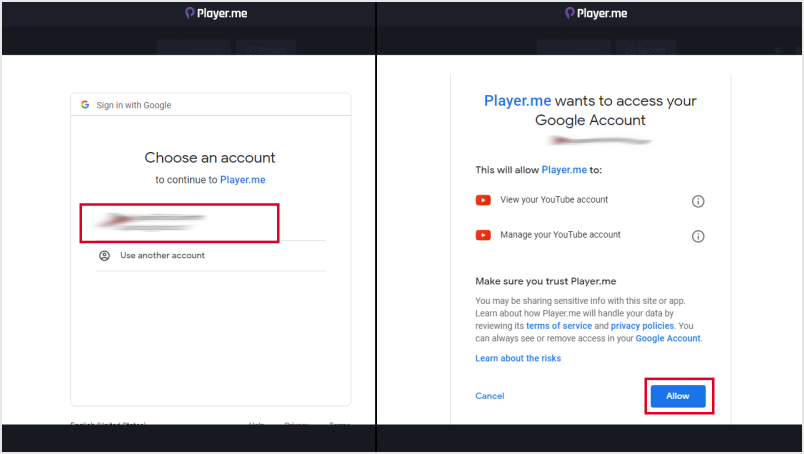 4. Select a webcam source from the drop down list and click Next. If you don't have a webcam, just click the Next button.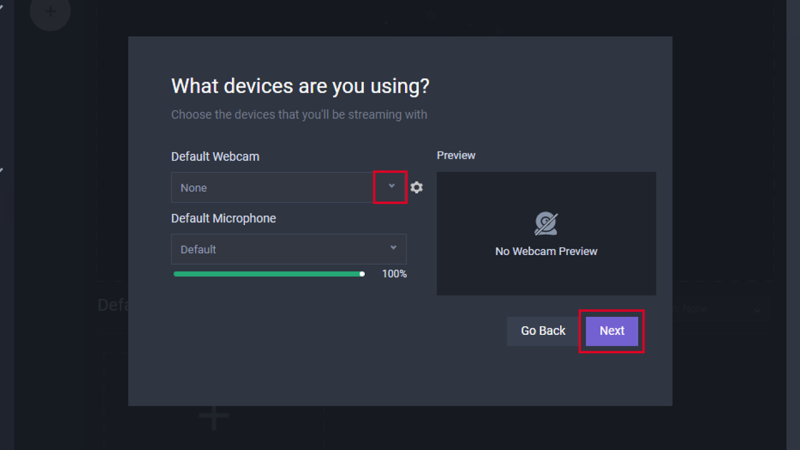 5. A windows will appear. Just click Let's do it!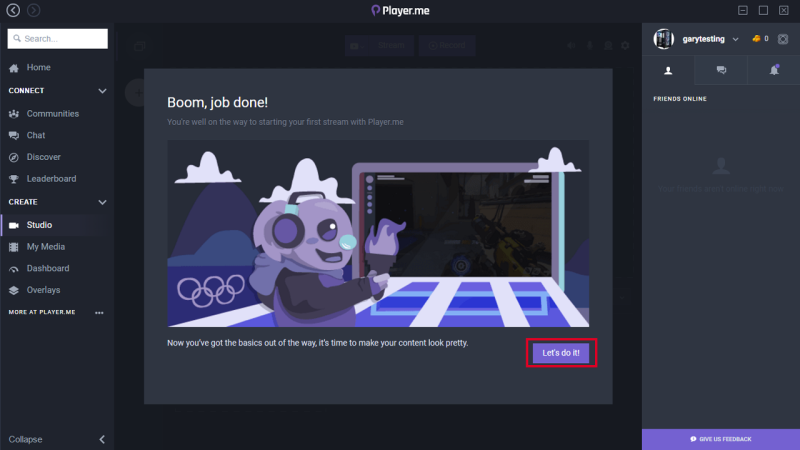 6. Click the + sign to add a set.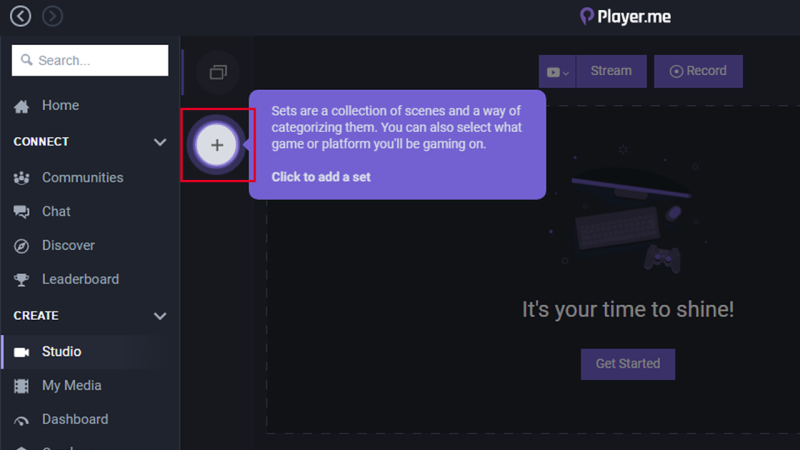 7. Set the name of the set. Best to name it after the game to where you will use the set. Also select platform and icon for the set, then click Next Step.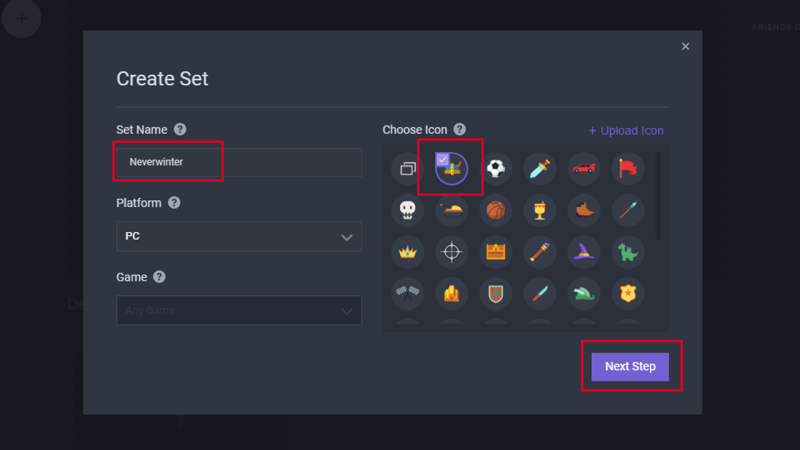 8. Follow through with the wizard then click the big + sign to a add scene.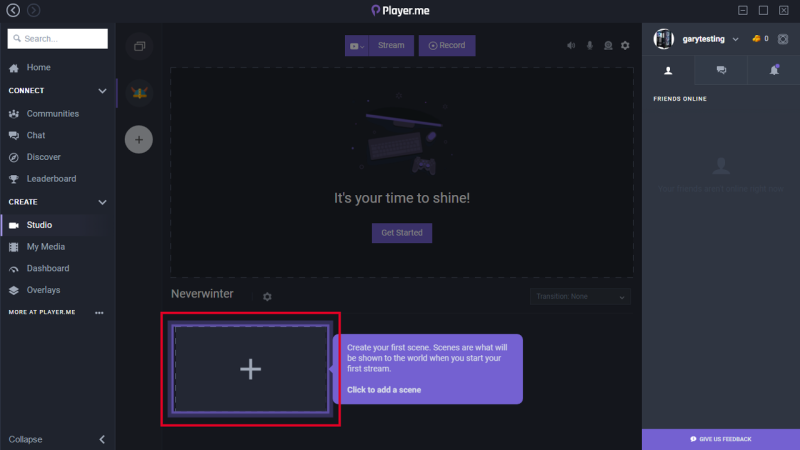 9. A window will appear with options to where you will use the scene. The START scene is when you are preparing before you launch the game. The IN-GAME scene is when you are already playing the game. INTERMISSION is when you are on break and CUSTOM is your customized scene layout. Select START to set the scene.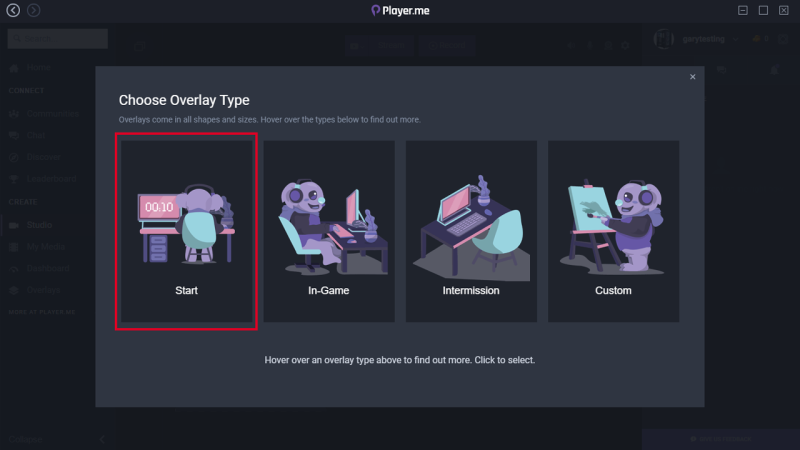 10. After selecting a scene, you will be presented with layouts, lots of layouts. Select an overlay based on the theme of the game – sci-fi, fantasy, modern, or sport.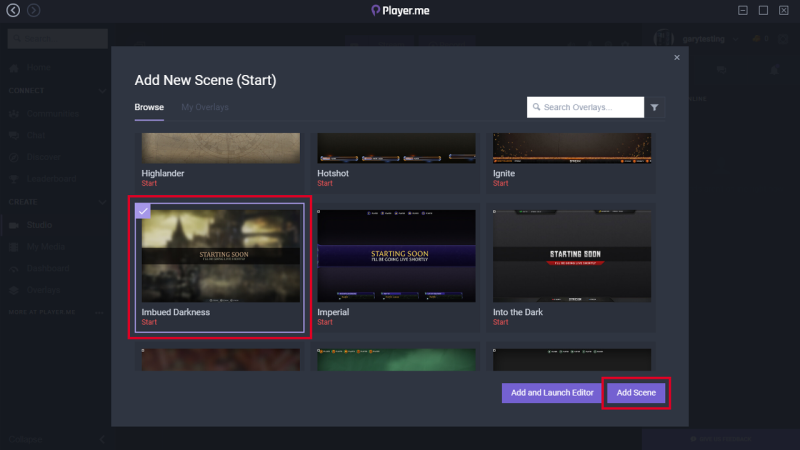 11. Ignore the wizard notification and click the Got it! button then click the big + sign to add another scene. This will be our IN-GAME scene.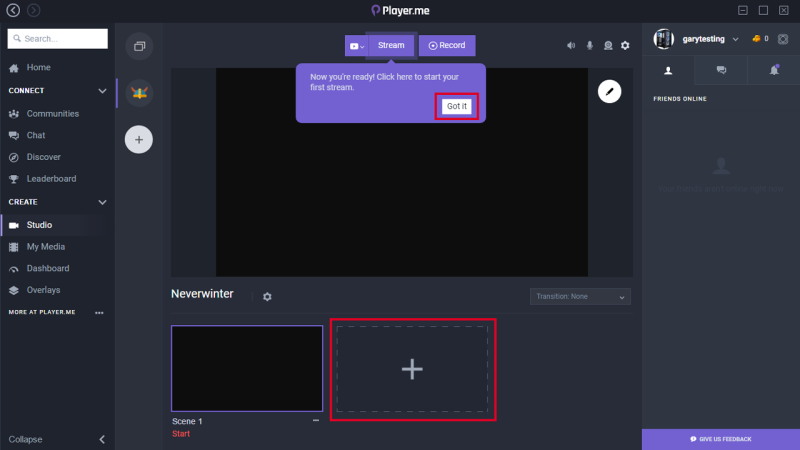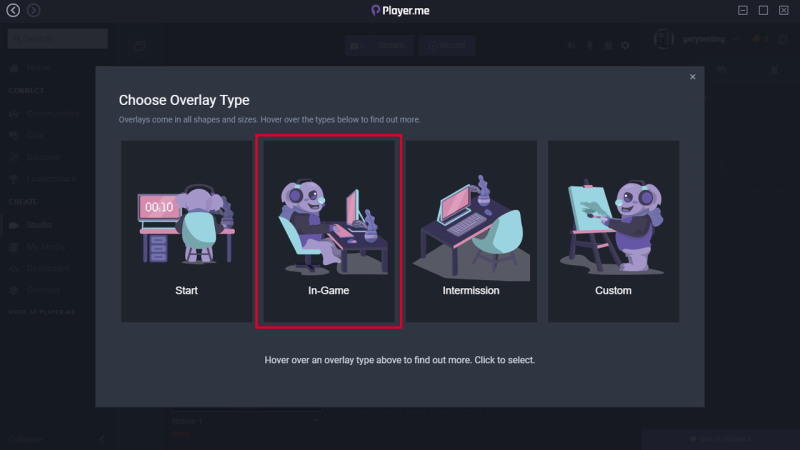 12. Select an overlay then click Add and Launch Editor button.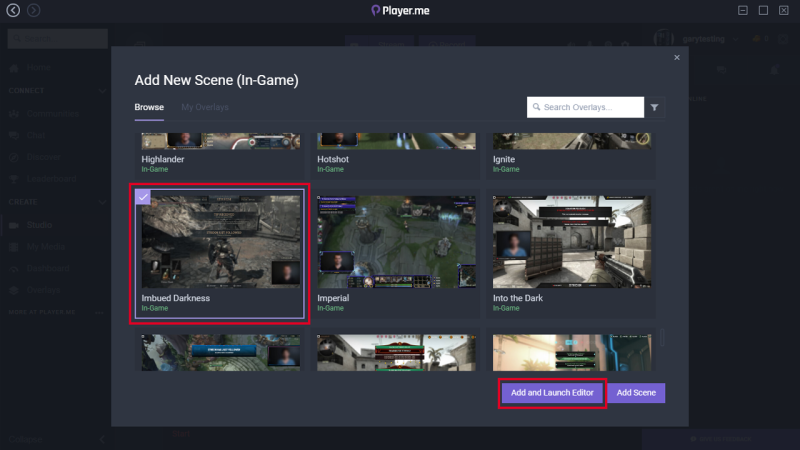 13. Scene editor will open. Ignore the alert and click the X mark to close it. You can set tipping later.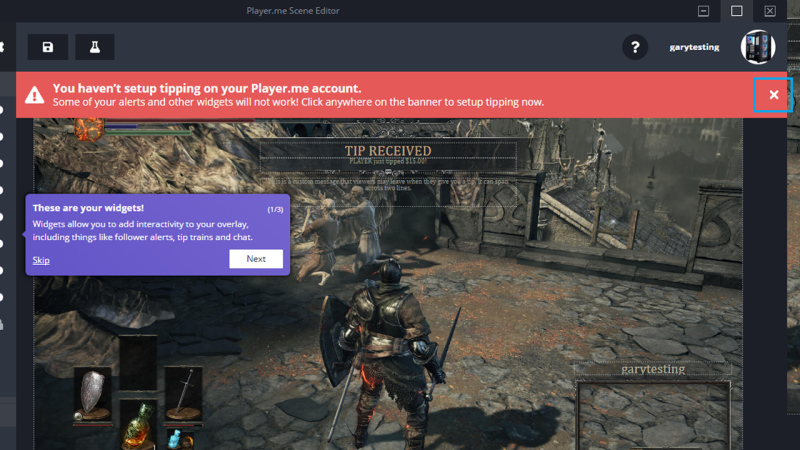 14. The wizard will tell you most of the things you need know about the widgets. Be sure to read them all.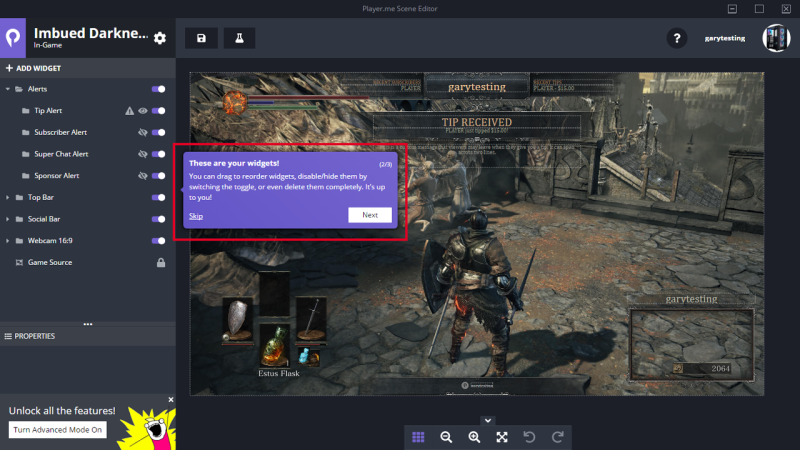 15. Let's turn off some widgets to make our scene neat and clean. You can also reposition the webcam by dragging to desired position.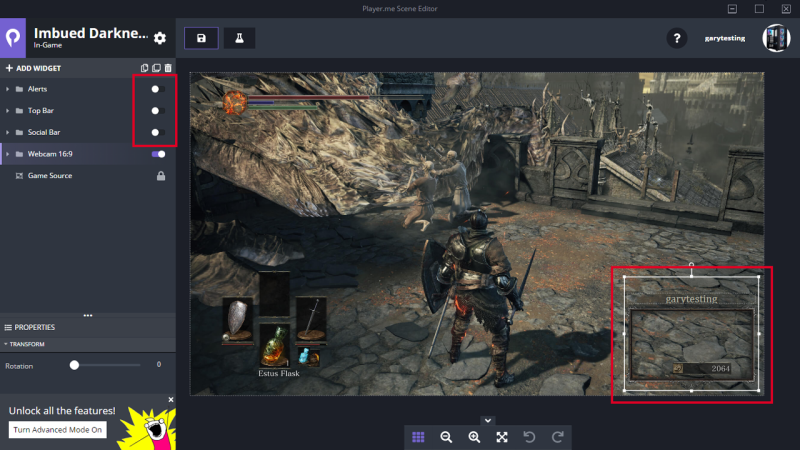 16. Let's add an image widget. Just click ADD WIDGET from the left side of the program, click Image then click Select.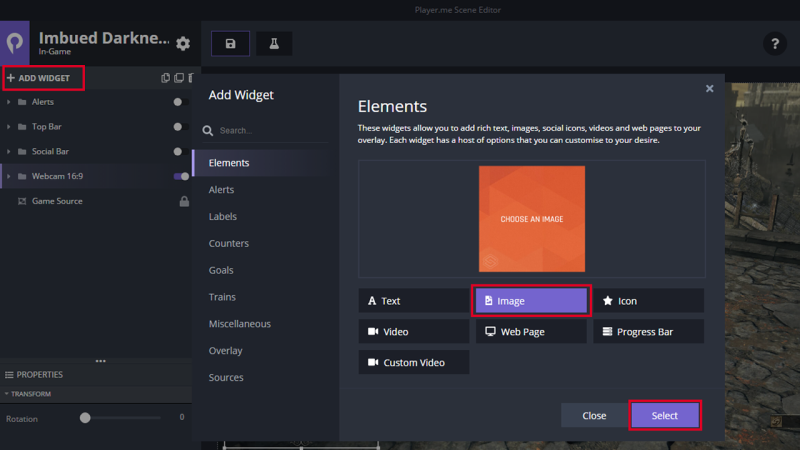 17. Browse or drag-and-drop the image then click Upload.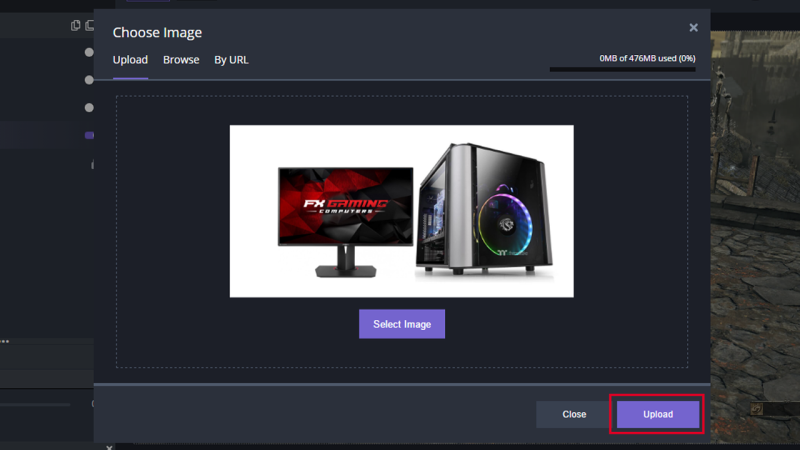 18. Resize and reposition the image.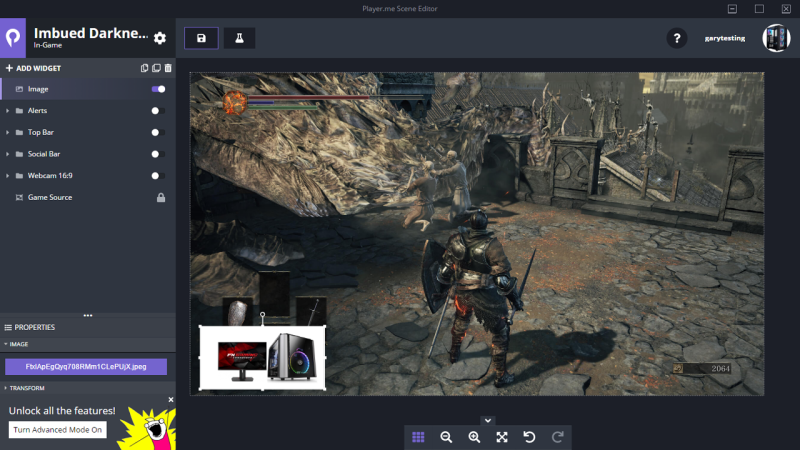 19. To see what your scene would look like, click the flask icon to the launch Test Center then click Save and Continue from the warning window.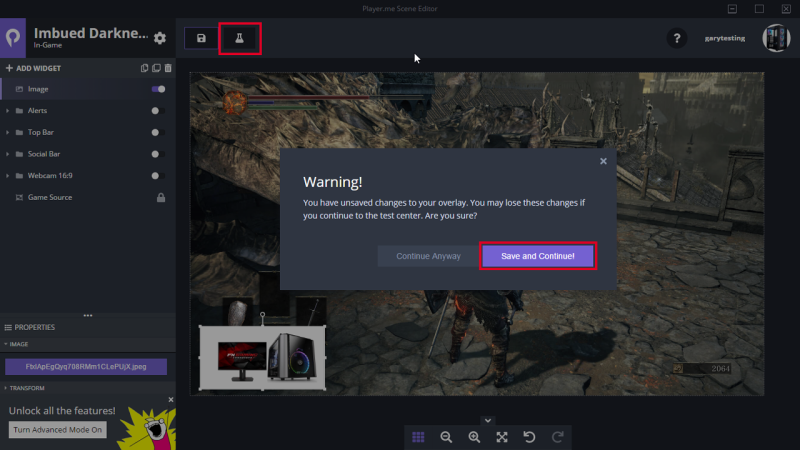 20. Click Back, save the overlay, and then close the Scene Editor.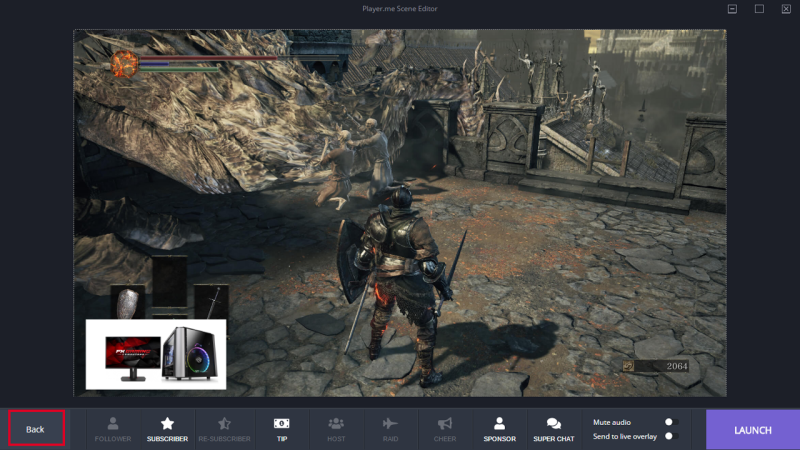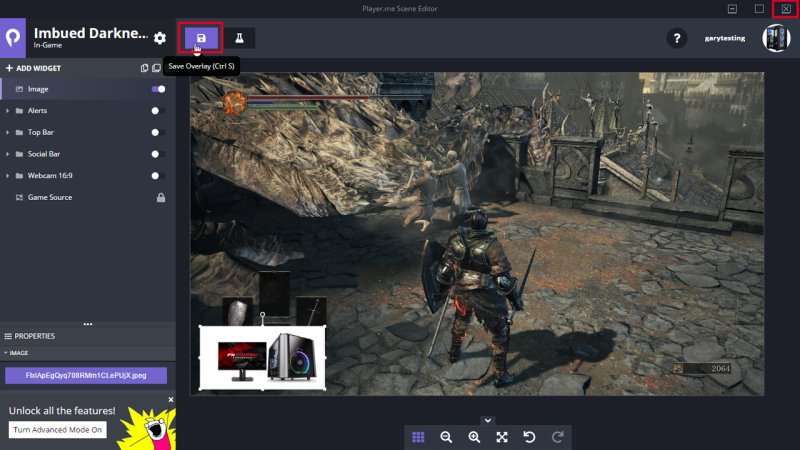 21. Adding and INTERMISSION scene would be just like adding an IN-GAME scene, only with different layout. You can also edit a scene by clicking the three dots (…) on the bottom-right corner of the scene.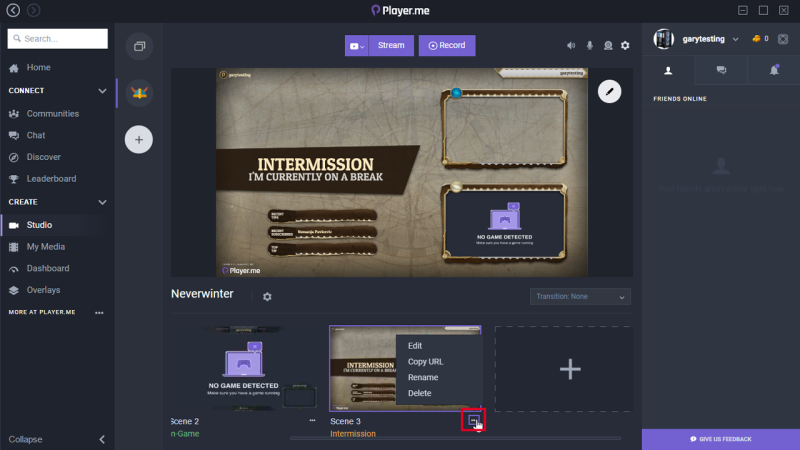 Player.Me Guide