Player.Me Desktop App is a streaming and recording app designed for game streamers, and is probably the easiest one to use. It has everything you need for streaming your game – hundreds or professionally designed overlays, community and social media integration, tipping and subscription alerts, video editor, 24/7 live support, and it is all free. So if you are planning to start you streaming career, Player.Me is the perfect app for you.
1.Go to their website (https://player.me/) and download the app.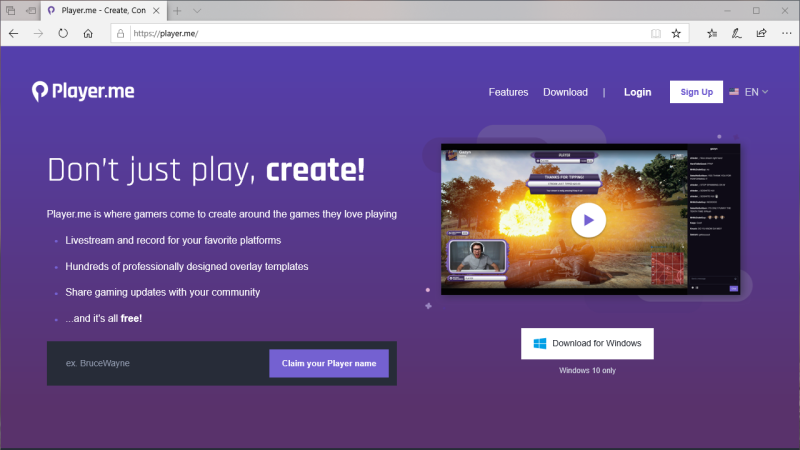 2.Install the program.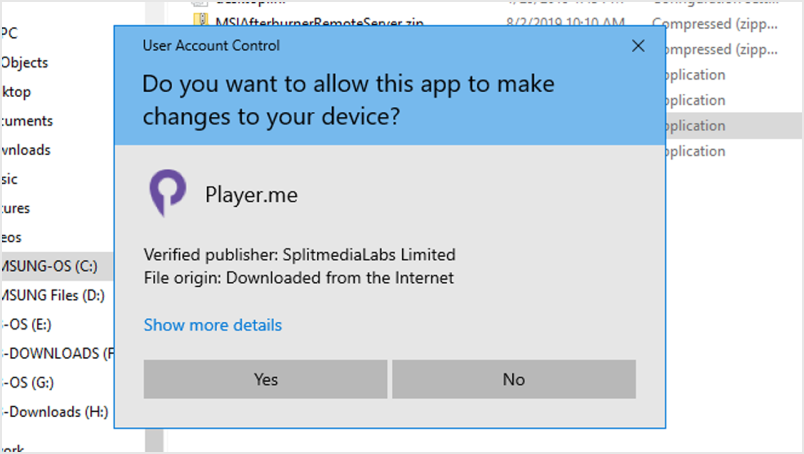 3. The Player.Me window will appear. Click Sign Up to register, fill in the fields,click the Terms of Use, and then click the Sign Up button. You can also register using your Twitter, YouTube, Twitch, or Facebook account.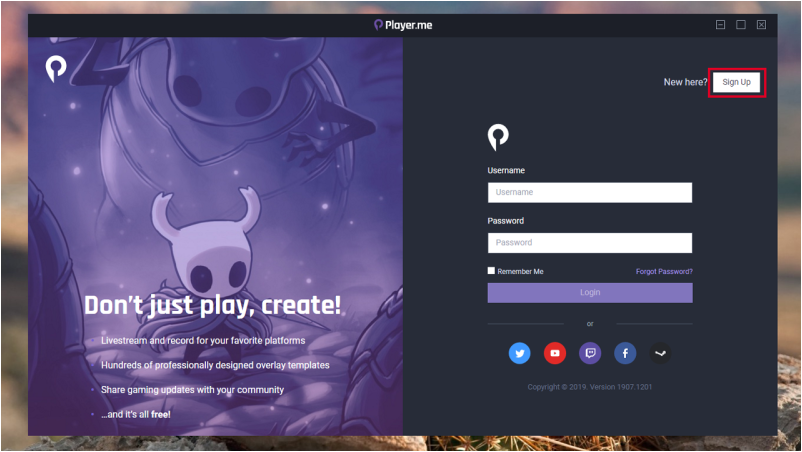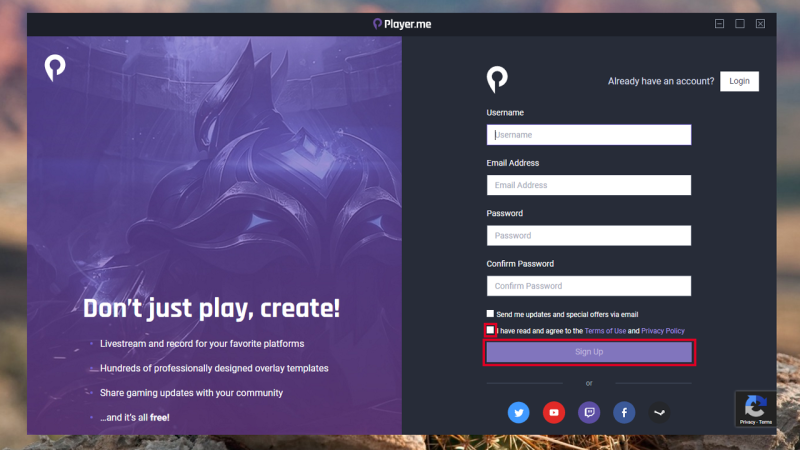 4.Wizard will appear asking "What do you want to use Player for?". Click All of it and click Next Step.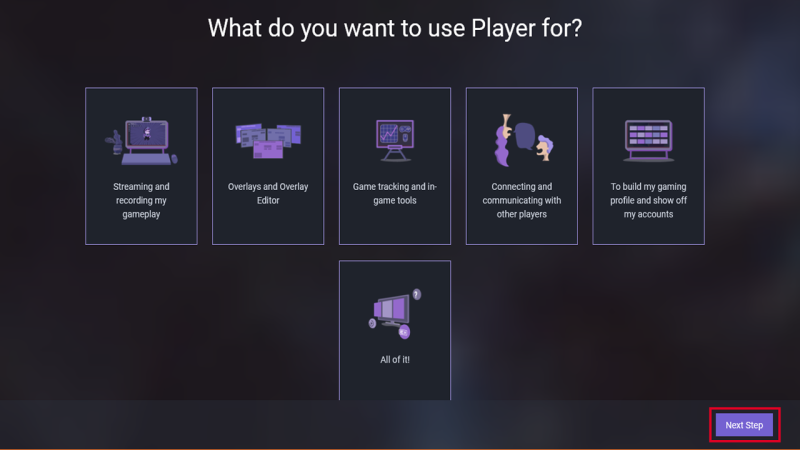 5.The next step is connecting your account/s to where you will stream. Click the Connect button under the account where you want to connect your Player.Me account. You can skip this step.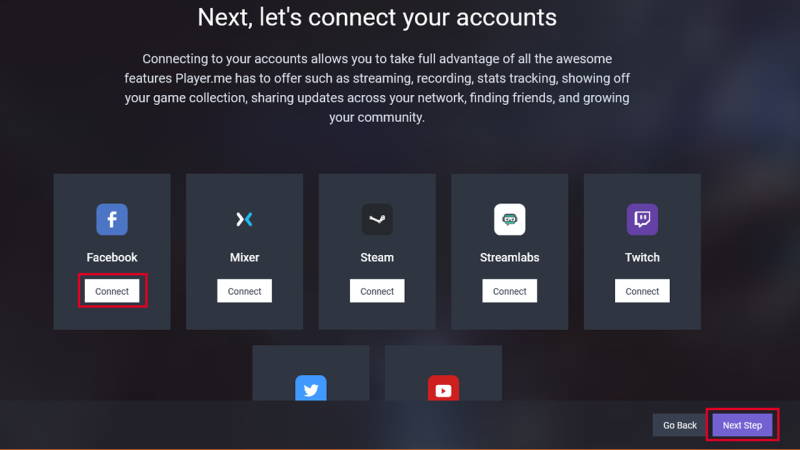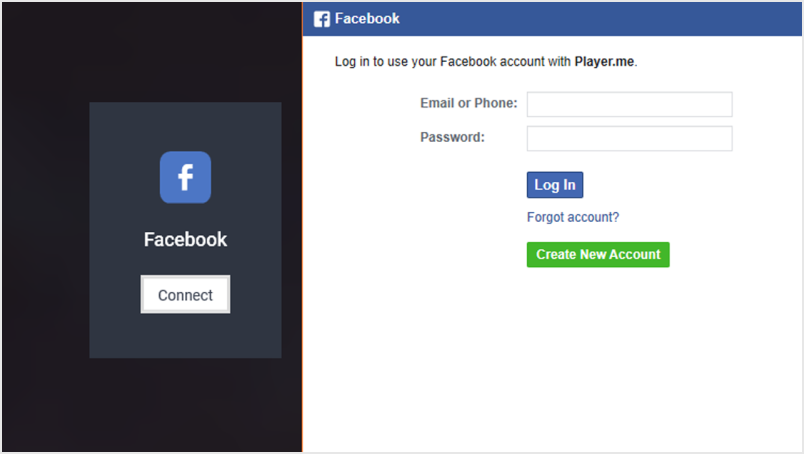 Player.Me Guide