Now that you have set up the essentials, you are now ready to stream.
1. Select the Start scene then click the Stream button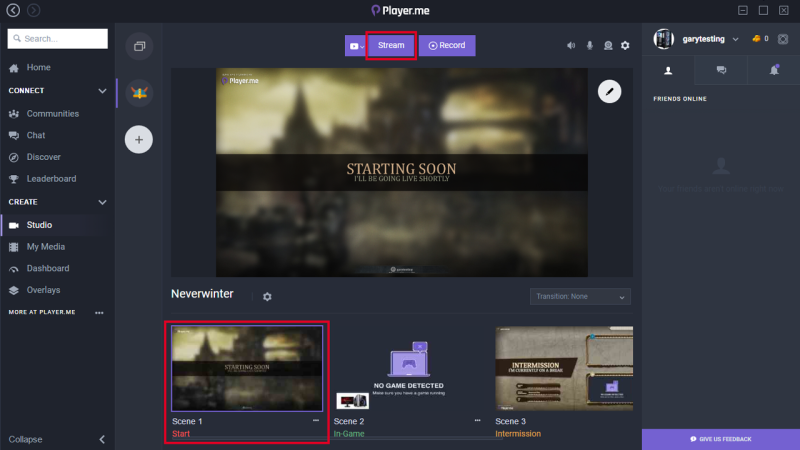 2. Set the stream title and other details then click the Start Stream button.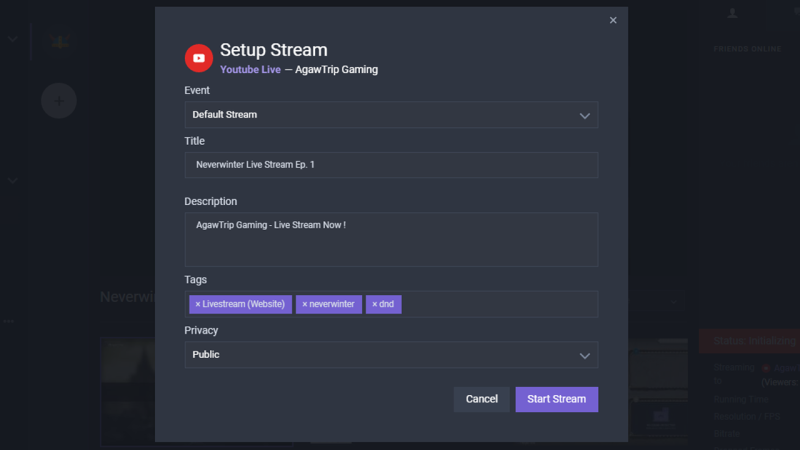 3. Wait for a couple of seconds then you will be notified "You are now streaming".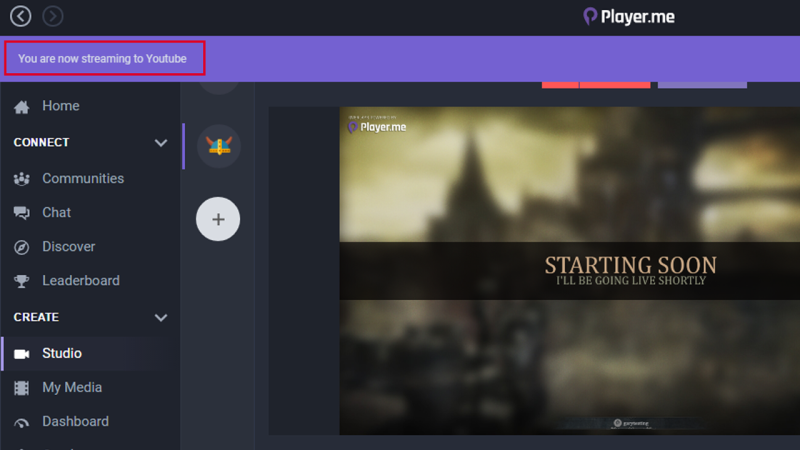 4. Now launch your game.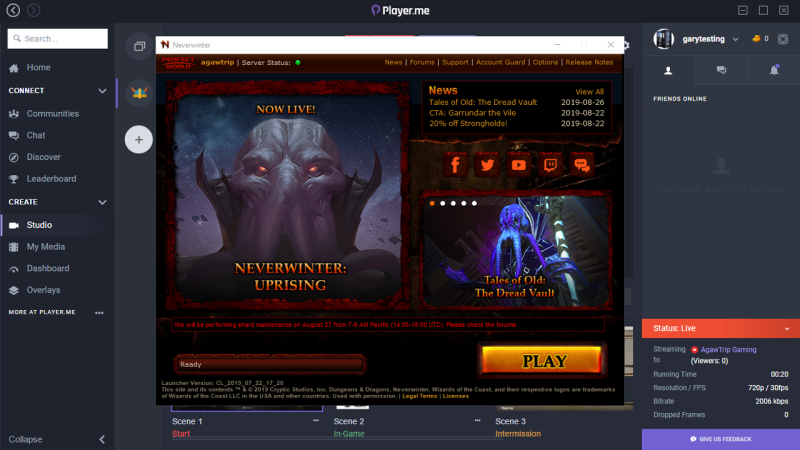 5. This is what you live stream look like while you are launching the game.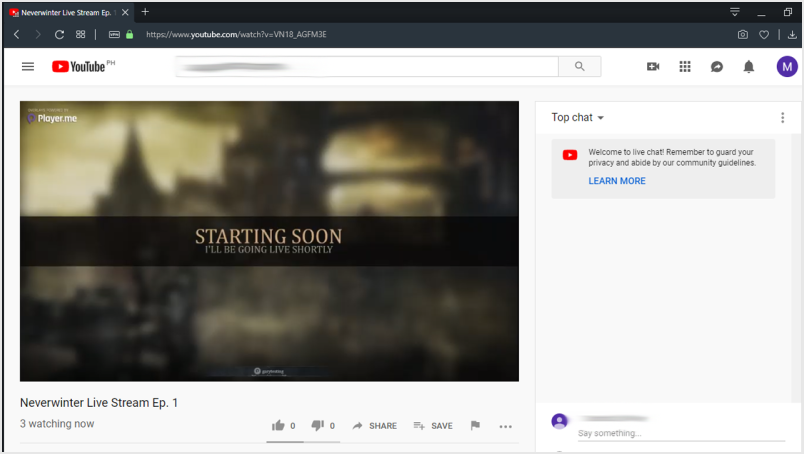 6. While in-game, press Ctrl + Tab to bring up the In-Game HUD. Here you will see streaming details – streaming status, viewers, tips, and others. You can also switch scene from here.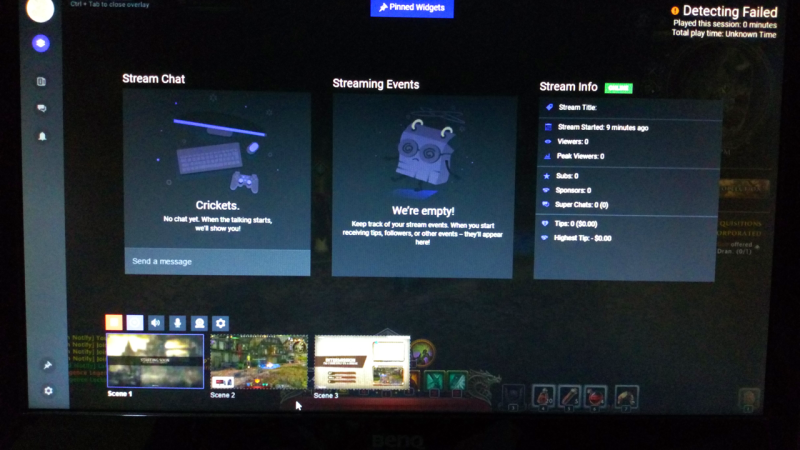 7. To switch between scenes, just click the corresponding scene.
8. Click the In-Game scene to put your game into your live stream.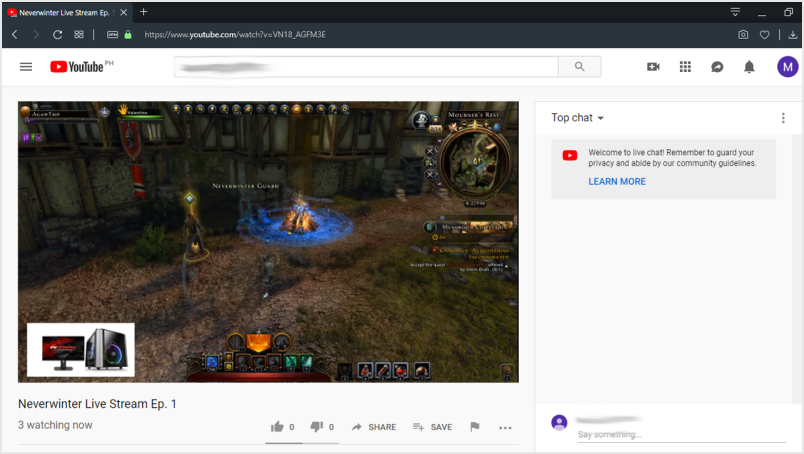 9. To stop streaming, bring up the In-Game HUD (Ctrl+Tab) then click the red square stop button.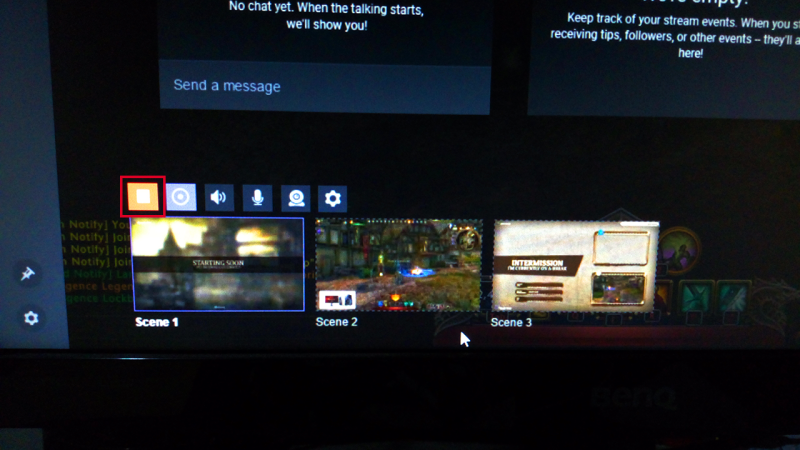 10. You can also stop streaming by clicking the Stop button on the app.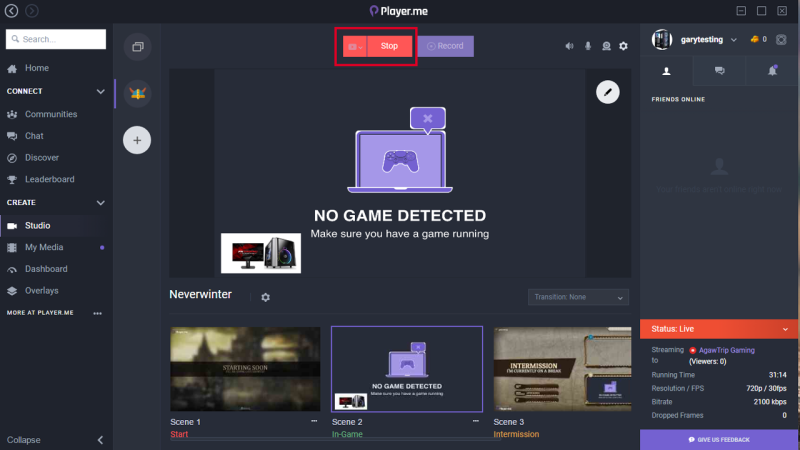 That's it! Congratulations, you have successfully streamed live using Player.Me.
Player.Me Guide