One way to engage with you audiences consistently is to have your Player.Me account to your social media accounts like Twitter and Facebook. Player.Me allows cross-posting between these platforms.
1. Click your profile icon then click the + sign on top of your profile background. This will direct you to Linked Services.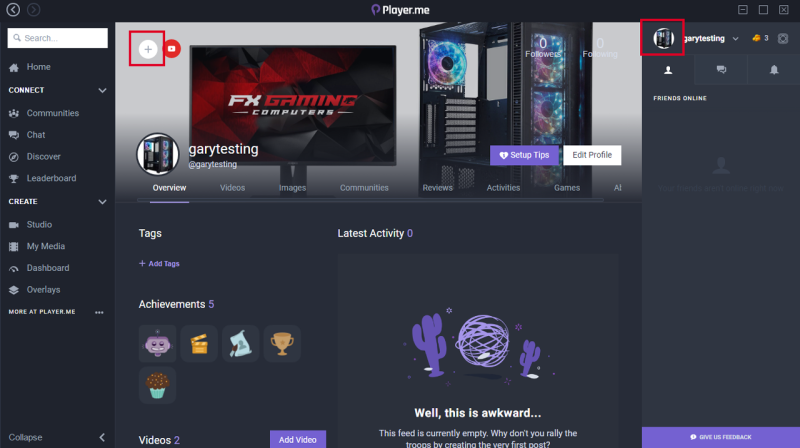 2. On Linked Services window, go to the Not Linked tab then click the Connect button on the social media you want to connect.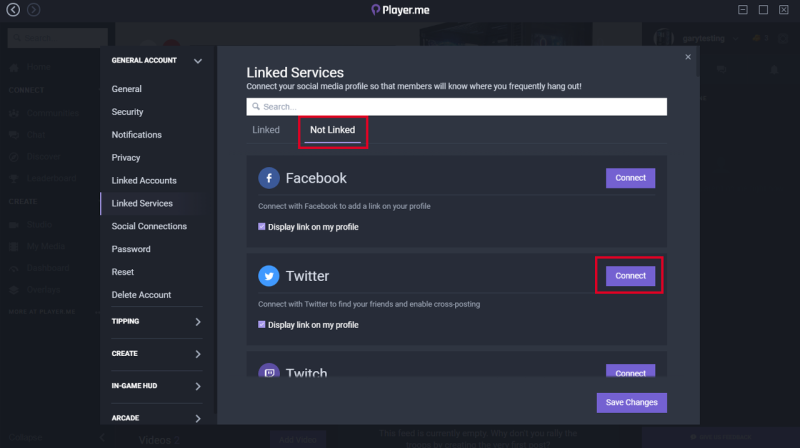 3. Log in with your social media account.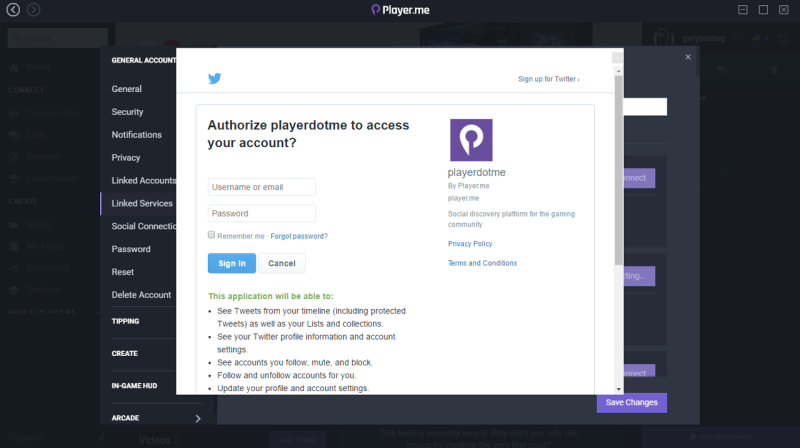 4. You will now see your connected social media account icon on top of your profile background.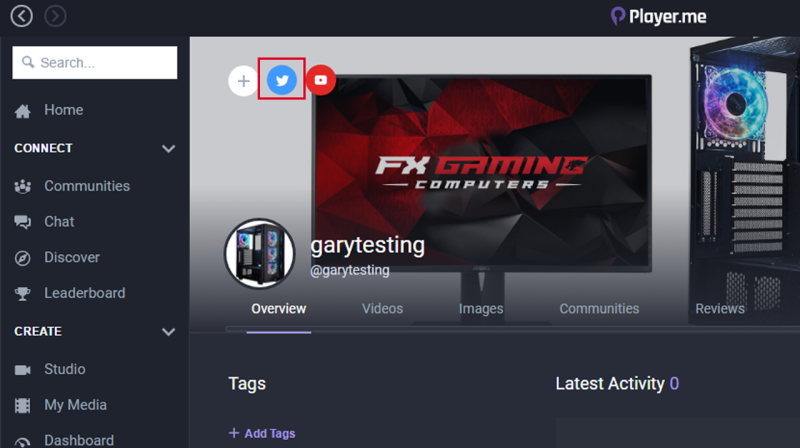 5. You can now cross-post by clicking the social media icon where you want to post before clicking the Post button.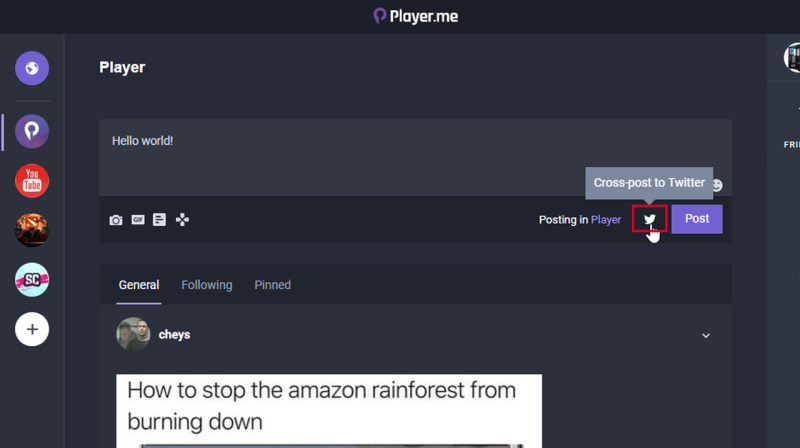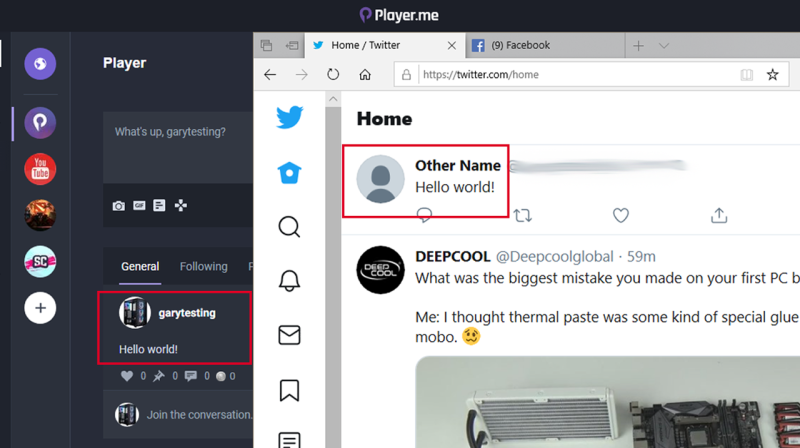 Player.Me Guide