1. Beside your profile name, click the downward arrow and click Settings.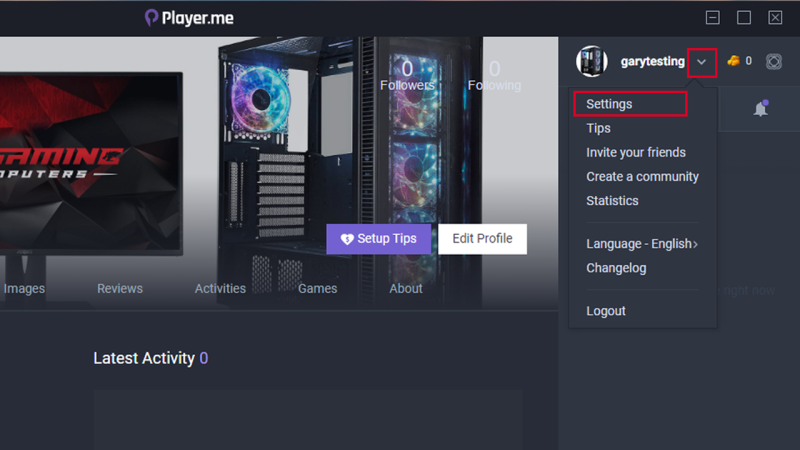 2. Click Re-Send Verification Email.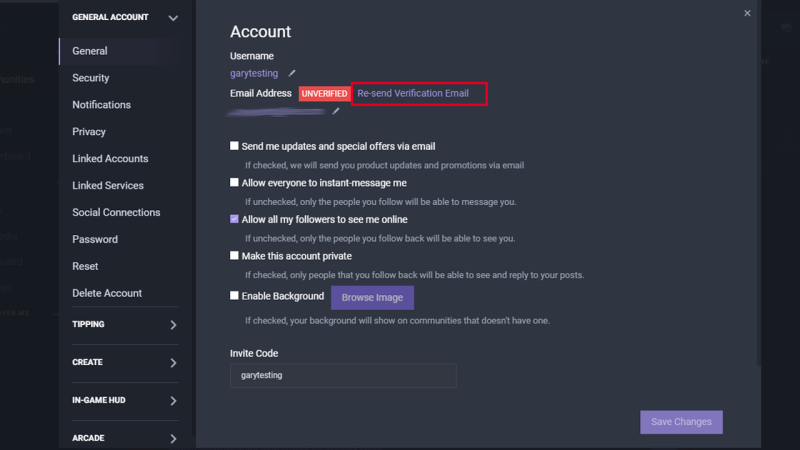 3. Open your email and read the email from Player.me then click the Verify Email Address button.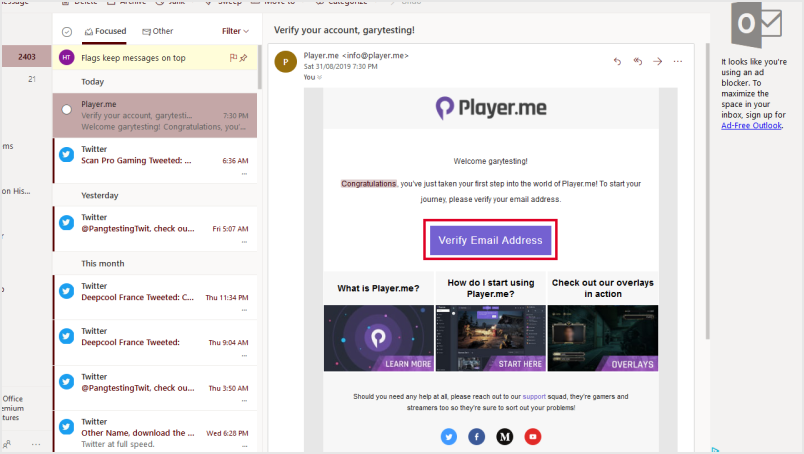 4. Wait for a couple of seconds and you will receive the "Not a bot" badge. Click the bell icon to see notifications.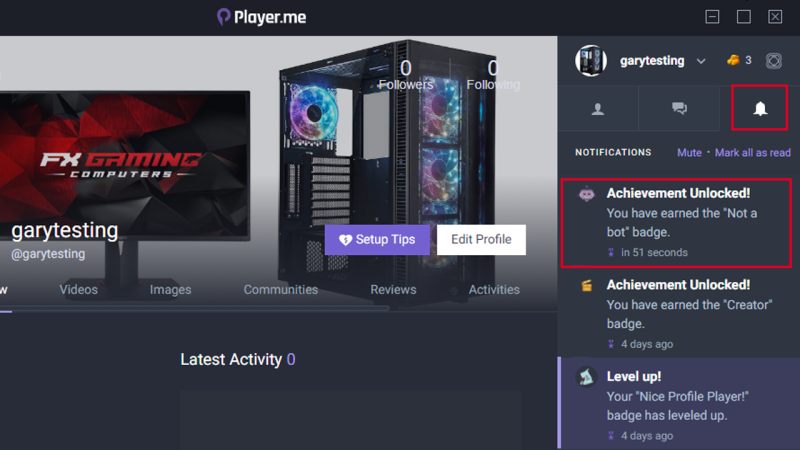 Congratulations! You are now verified Player.Me user.
Player.Me Guide