System memory – also called RAM – Random Access Memory – serves as a "water tank" of the system, where the processor put the necessary files and date to keep the system running. Below is diagram of the role of system memory.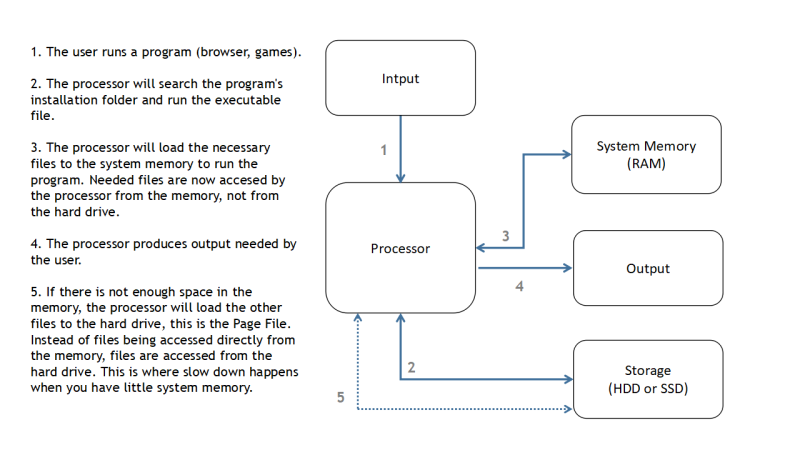 RAM is probably the cheapest among the essential components of the system, and it is also the easiest to buy and it is less likely you will commit mistake when you bought one. We will give simple guide and tips on how to buy RAM for your new system.
Memory Type
When buying memory for a new system, you need to take a look at the motherboard's memory compatibility, whether it is DDR3 or DDR4. You can only put specific type of memory module or memory stick to RAM slot in the motherboard.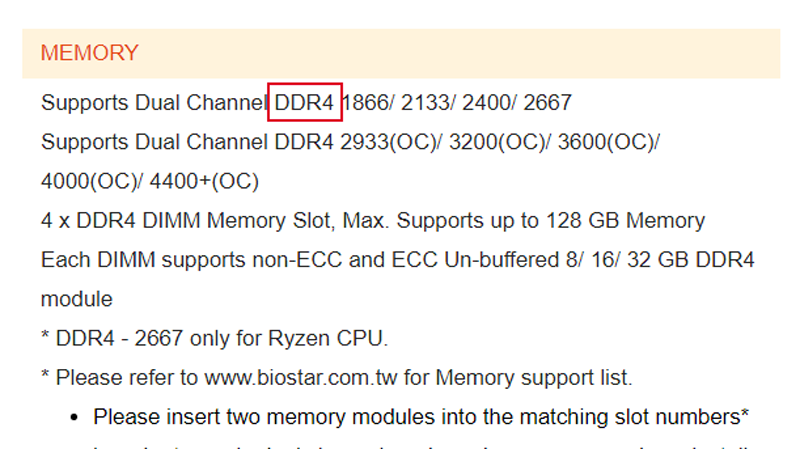 Memory Capacity
As mentioned earlier, memory serves as a "water tank" for data. It is very important that your system has adequate memory capacity to accommodate all the necessary files and data to keep the system running at optimal level without slowing down. In today's standard, 4 GB is enough for basic tasks like internet browsing, office works, and watching movies. For gaming, 8 GB is the minimum, and 16 GB for workstations.
Memory Clock
Another thing you should look through the spec sheet is the memory clock, measured in MHz. As much as possible, the memory clock should not be lower than the maximum supported memory clock of the motherboard without overclocking (OC).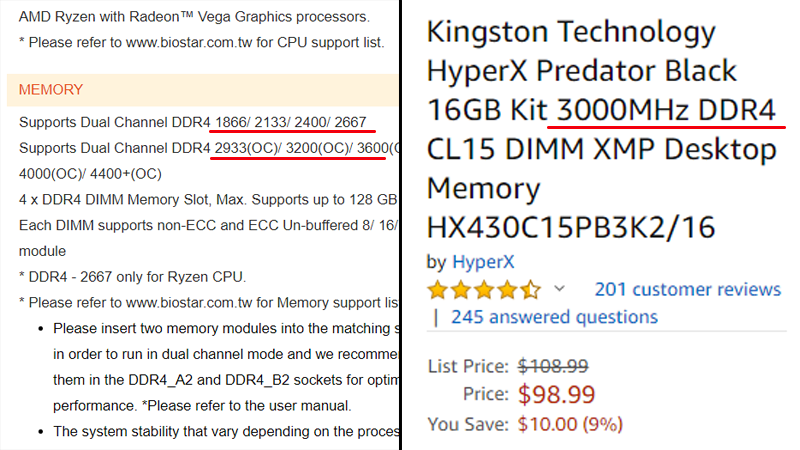 Having lower clock won't give you problem, just you will not be able to maximize the available speed for your system unless you know how to overclock and your motherboard and processor support it.
Having higher wont give problems also, but you are spending more for nothing. If your motherboard or processor only support a maximum of 2400 MHz memory clock and you have 3200 MHz, your memory will still run at 2400 MHz.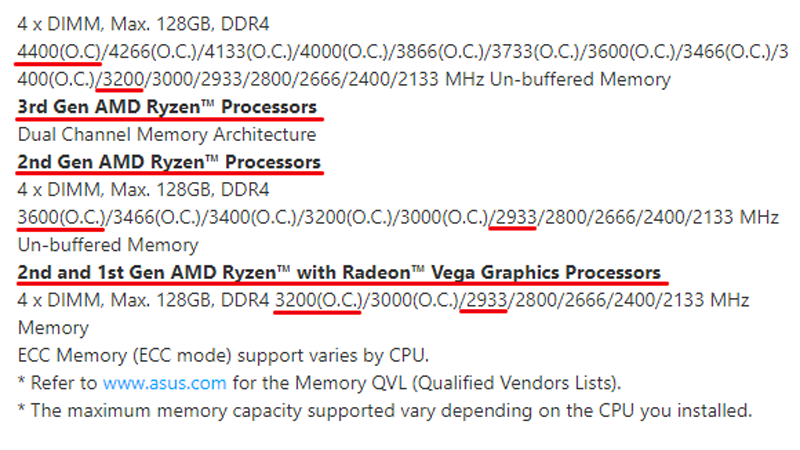 1 Stick vs 2 Sticks
Another thing to consider when buying system memory is the number of sticks or memory modules. Buying 2 or 4 sticks will enable dual-channel or quad-channel feature of the motherboard (or chipset), meaning more data can be transferred to and from the memory. It is like having 2 or 4 lanes on the road instead of having one where more vehicles can travel simultaneously.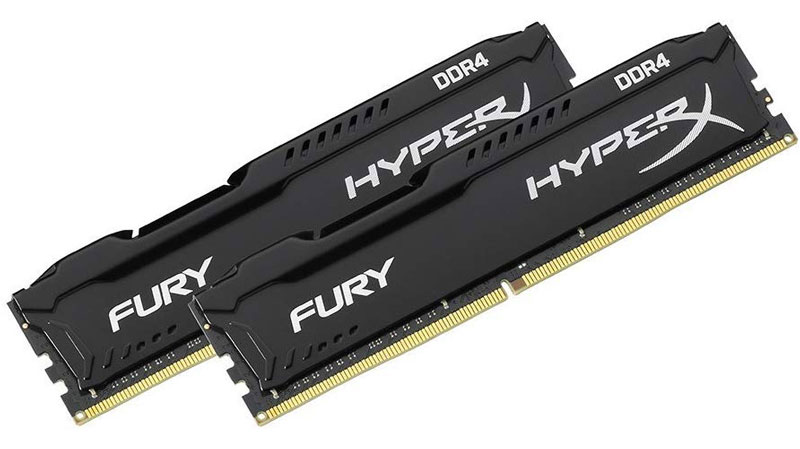 Buying a single stick of RAM is not really a terrible idea because you can still add another RAM later on. We recommend this if you are on a strict budget and your motherboard only has 2 memory slots. If money is not an issue then we recommend buying 2 memory modules right away.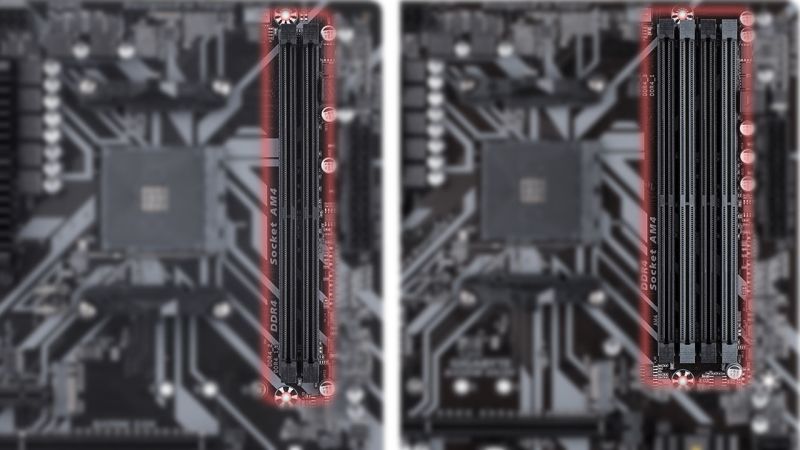 Heatsink
RAM modules also produces heat and gets hotter as it is being filled or utilized. This happens when there are programs running at the same time or you are using a memory intensive applications like 3D rendering software, or some games. RAM heatsinks or heatspreaders help the memory chips to run cooler and have a longer life span compared to RAM modules without heatsinks. Bare RAM modules are fine for basic computing.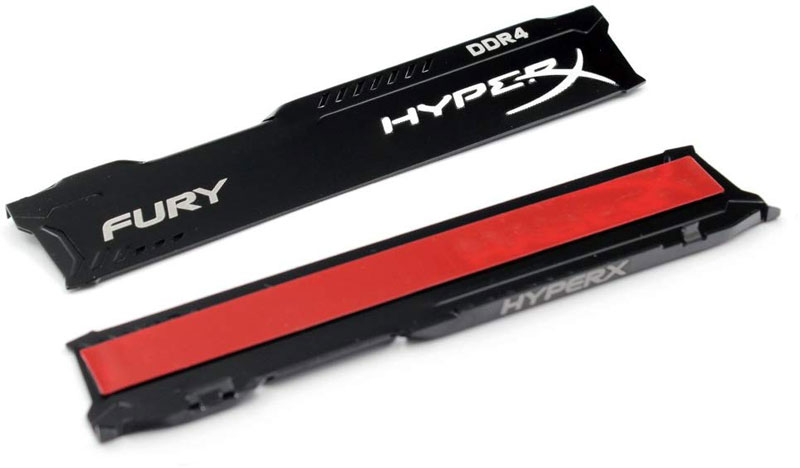 Buying RAM as an Upgrade
In older systems, it is recommended to buy an identical module of the current installed module – same brand, model, size and clock. This is to avoid memory related errors on boot up because of different clocks. Luckily today you can mix RAM modules with different brands, sizes, and clocks as long as they are of the same memory type (DDR3, DDR4). You can pair an 8GB DDR4-2400 module with 16GB DDR4-3200 module on a DDR4-2933 motherboard without a problem.
Memory Finder
Some manufacturers add a memory search or memory finder in their website to find compatible memory modules for your motherboard. Just key in your motherboard model and the site will list all compatible memory modules.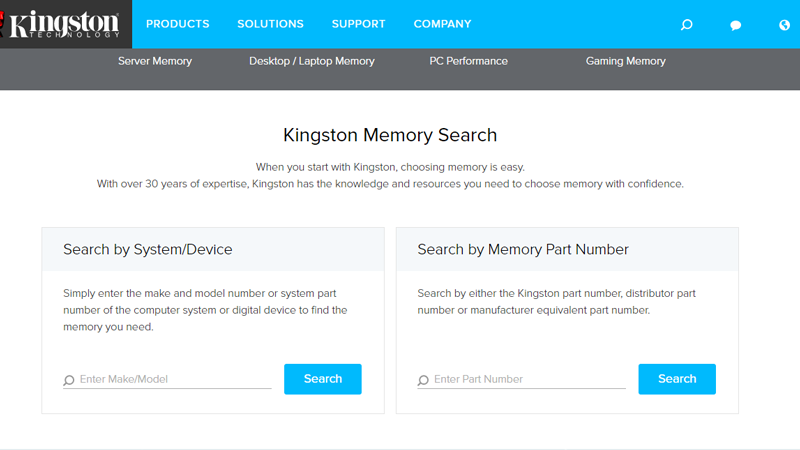 Features You Can Ignore
Not all memory features are really that important. Some are just for aesthetics that contribute nothing to the performance, some are system specific feature that you may not need on the your system.
RGB
Ignore this feature and save some money.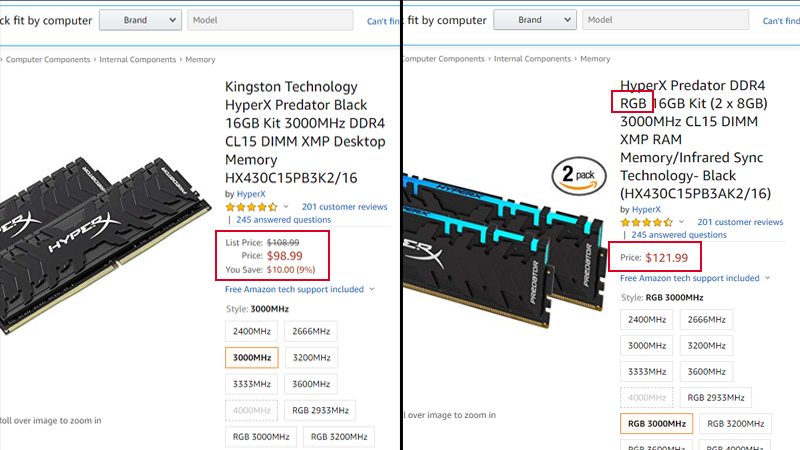 Memory Profiles – XMP / AMP
At default, the motherboard will set the memory clock to JEDEC (Joint Electron Device Engineering Council) standard speed. To be able to run the memory to its maximum speed without overclocking, you need to enable Extreme Memory Profiles (Intel XMP, AMD Memory Profiles, AMP for AMD) in you motherboard. The memory module and the motherboard should both have XMP features to enable this. If you have bought a gaming motherboard and gaming RAM, there's a good chance that they have XMP features.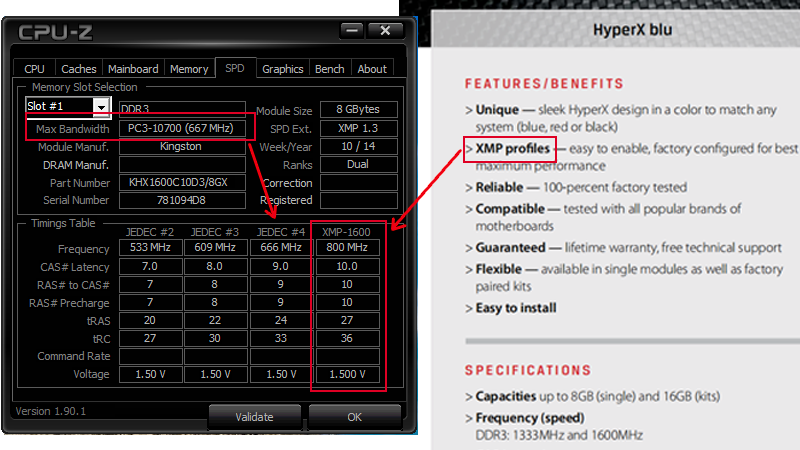 Error Correcting Code (ECC)
Memory modules with ECC feature are designed for servers and workstations where every data is crucial and has to be checked for errors every time it is accessed. These types of memory has an extra chip to do the checking and correction. Most of the desktop motherboards either won't work if you put an ECC memory, or ECC feature will be disabled. Performance is also reduced due to the additional checking to be done.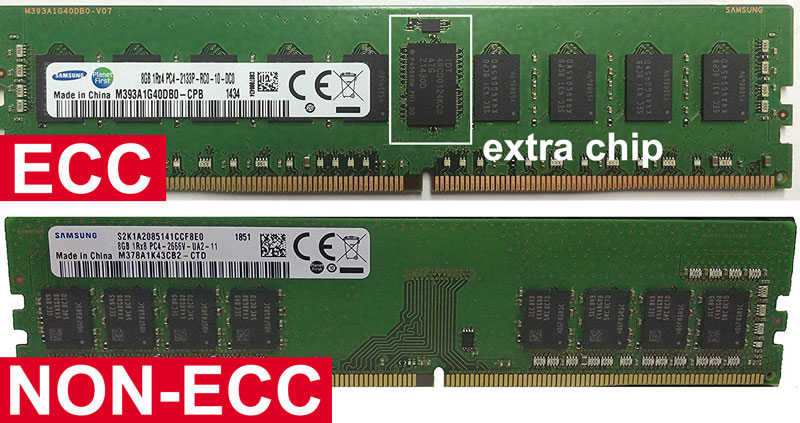 Summary
Memory or RAM is probably the cheapest upgrade you can add to your system. Inadequate RAM hinders your system to be at its full performance, but too much RAM, for most of the time, is a waste. Below is a table we recommend for the amount of RAM for specific type of system.

Having 16 GB of RAM for office or home theatre PC is really a waste of money, while having a single stick of 8 GB RAM for new AAA titles and for competitive esport games will cause a bottleneck, meaning it hinders faster components from operating at its maximum potential. If your budget allows, always go for dual channel, quad-channel for workstations.
We hope this article would be of great help in choosing RAM for your system.