Now that you have the parts for your system, you need a case and put them all together. The PC case or chassis serves as the "house" for your parts. Inside your house you don't just put inside your appliances and furniture, you also arrange them. Same with the case, you put the components in their proper position to function properly and utilize their full potential.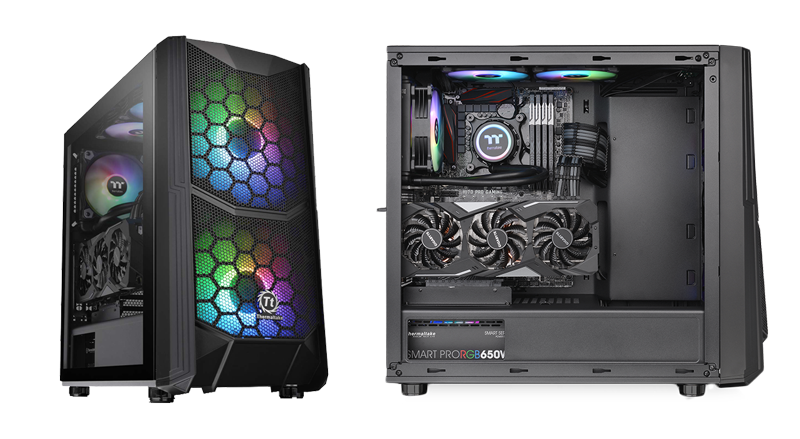 Because systems are configured for specific usage like workstation, gaming, or as office computer, considerations varies accordingly. Here we will tackle the most important things to consider in buying a PC case.
Size
PC case depends primarily on the size of you motherboard. Motherboard sizes or form factors are Extended ATX (EATX), ATX, Micro-ATX, and Mini-ITX. PC case size or form factors are Full Tower, Mid-Tower, Mini-Tower, Cube, and Slim or Small Form Factor. Full tower cases can fit EATX, ATX, and Micro ATX motherboards. Mid-Tower cases can fit ATX and Micro-ATX, and some Mini-ITX motherboards, but cannot fit EATX motherboard. Mini-Towers can fit both Micro-ATX and Mini-ITX motherboards, but some only supports micro-ATX, and some only mini-ITX motherboards. You should look closely on the supported motherboard when buying a Mini-Tower case. Same goes with Cube and Slim cases, some support both Micro-ATX and Mini-ITX motherboards, but some only one of the two are supported.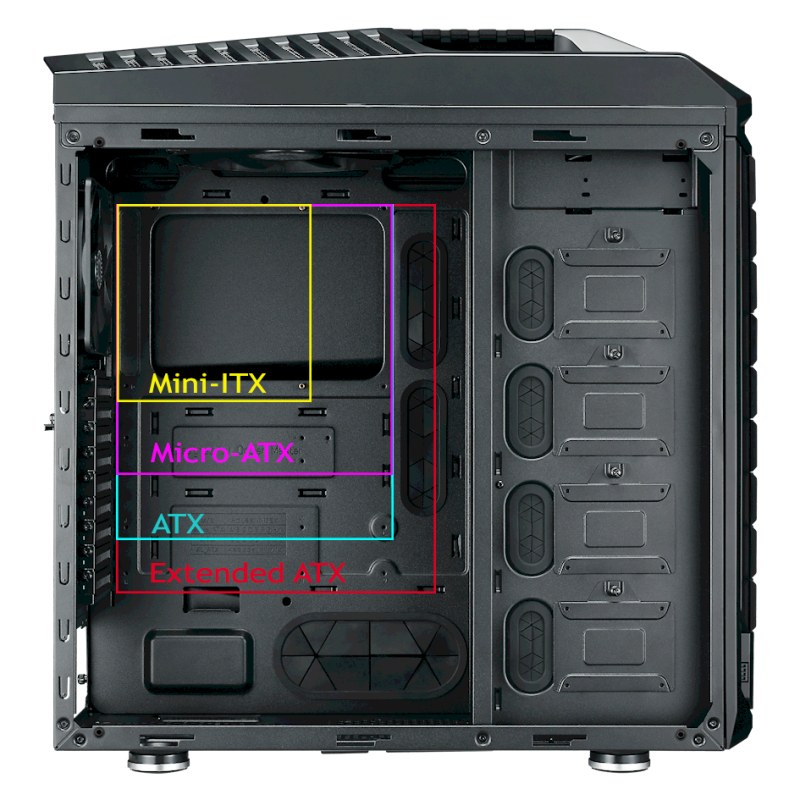 Graphics Card Size
When buying your PC case especially for gaming, the supported graphics card size is one of the specifications you should look into, especially when buying a Mini-Tower, Cube, or Slime case. This is not an issue to most Mid and Full Tower cases, but still you should into it if you are planning to buy a exotic or extra large graphics card.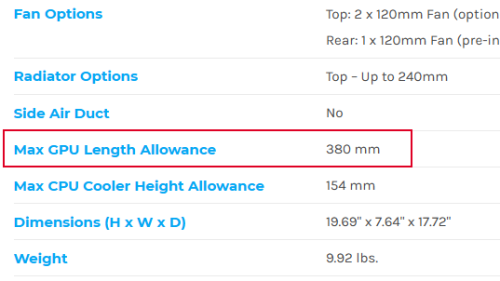 For slim cases, most only support low-profile graphics card, cards that only half the height of the regular graphics cards. But now, newer slim cases now supports full-sized graphics cards.

Cooling Options
Cooling plays an important role in your system. The processor, graphics card, hard dives, and other electronic components in your system produces heat as they operate. Since they will all be put inside the case, heat must be taken out of the case immediately and replace it with cool air to keep them cooler and keep operating at optimal level. Fans as intake and exhaust are the primary options to cool your system inside the case. Fan placement for full tower and mid tower cases are not really a problem. They support adequate number of fans and place it around the case. They also support radiator and liquid cooling options.

If you are going for air cooling, look for cases that has dust filters. Dusts is also an enemy of electronic components. Accumulated dusts can cause short circuit so dusts filters are necessary.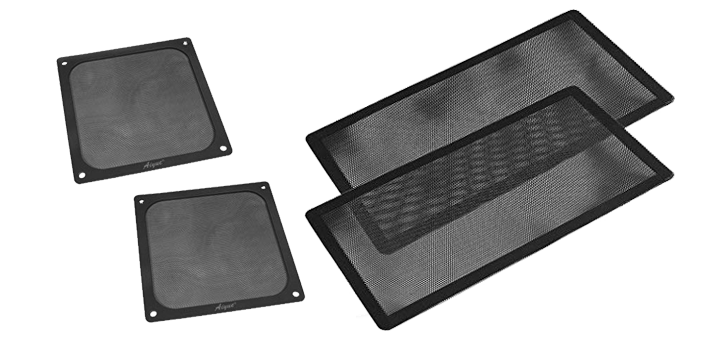 If you are going to buy an aftermarket heatsink fan CPU cooler, check the maximum supported height of the cooler. Some mid-tower and most mini-tower cases don't support more than 155mm of CPU cooler height.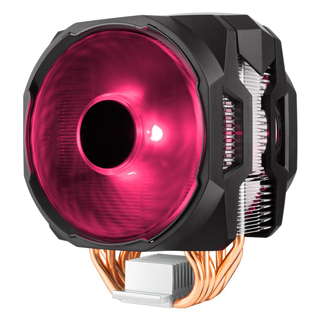 Looks and Build Quality
Looks and aesthetics are mostly self preference. It really depends on your taste and how you feel when you look at it. But those aesthetics always come with a price. Cases with tempered glass side panel are always more expensive than with acrylic or plastic side panel.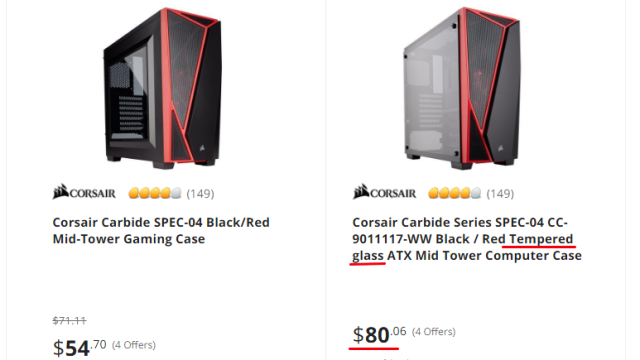 You should look more into the build quality of the case. Mostly cases are made of aluminum or steel. Steel is more durable but heavy, while aluminum is lighter but less durable and more expensive. If you can put extra bucks on cases or you will be putting large graphics card, or 240 radiator fan, get the one that made of steel. But if not, aluminum is is fine since it will only be put in one place once you are done building your system.
Storage Options
There are 3 main types of storage you can put into the case – these are 5.25in optical drives, 3.5in hard disk drives, and 2.5in solid state drives. Most of the cases today does not have optical drive bay and has fewer hard drive bays, most only offers 2 hard drives. Their focus of drive support is for the solid state drives. If you will only put 2 hard drives and no optical drive, you'll be fine but if you have 3 or more hard drives, you might have hard time looking for case that can accommodate your hard drives.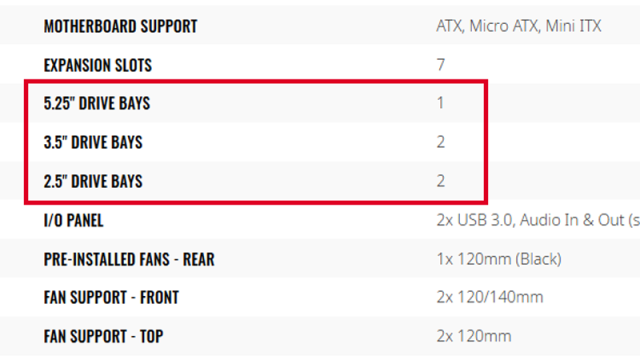 Some cases offer removable drive cage to accommodate longer graphics card and improve air circulation. This is good if you have less hard drives and planning to buy longer graphics card in the future.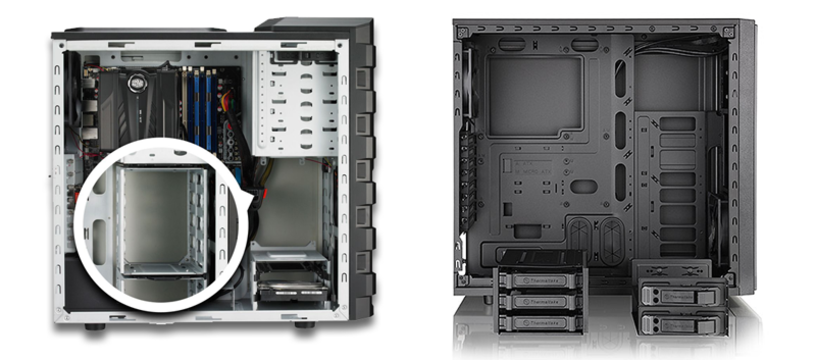 Tool-less drive installation is another feature that let you install or add drive without using any tool like screw driver. Most of the cases today has this feature but the cheaper ones don't.

Features You Can Ignore
Competition in PC cases is so tight manufacturers put anything they can to further improve their products. But not everything they add are really useful, some only target specific users. The following features are we think doesn't really benefits you or your system and still adds cost to the product.
RGB – These are just lighting feature that contribute nothing to your system and adds cost to the case.
Tempered Glass Panels – Tempered glass panels are also becoming popular alongside RGB. And just like the RGB, you can ignore this and opt to acrylic plastic version of the case, if there is, and save money.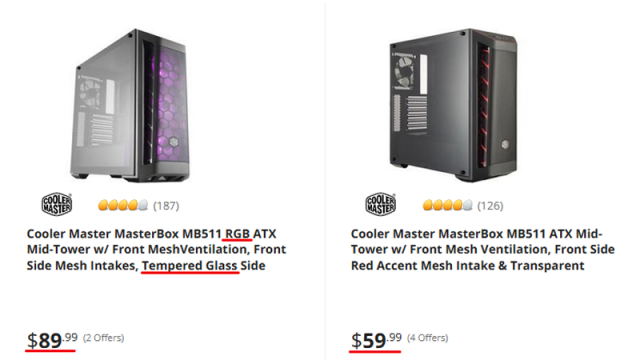 Sound Proofing – There are not too many cases that comes with sound dampening material. Unless you are into music production where your room needs to be really quiet, you can forget this feature. Plus, the case is not the one responsible if your system is a little bit noisy, it's the fans. Buy silent fans if you want your system be really quiet.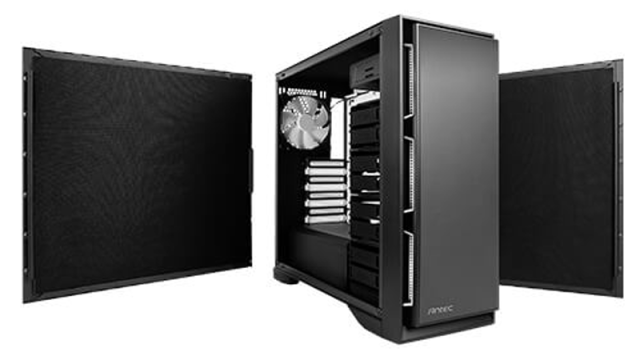 Vertical Graphics Card Mount – Vertical Graphics card mount are becoming popular, this is to show the RGB lighting of the graphics card. This is not exactly a good feature as test shows an increase in GPU temperature resulting to lowered GPU clocks and performance due to thermal throttling.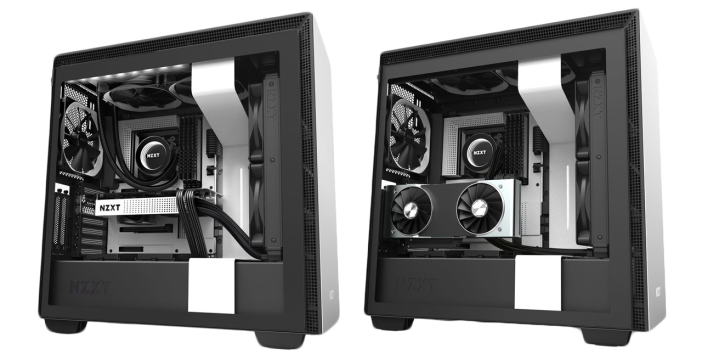 Stackable Case – Stackable case lets you add and stack supported cases to accommodate more components or even add another system. Yes, two system in stacked cases is possible. This is targeted towards PC enthusiasts and if you are not, you can forget this feature. These cases are also expensive compared to non stackable cases.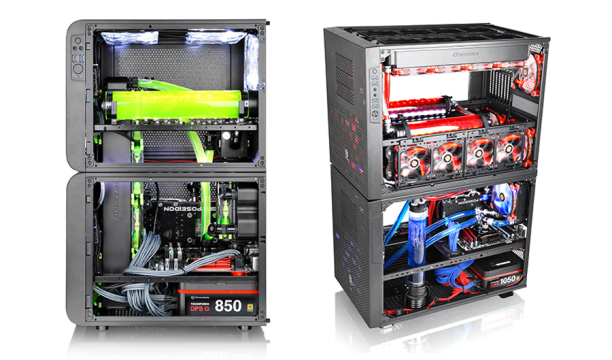 Read Reviews
For the final advise, read reviews of your selected case, both user and technical reviews. In these reviews you will get to know more of the case – its build quality, durability, cooling efficiency, overall look, annoyances, and many other things that doesn't show up in the spec sheet.
Summary
Below is a summary table we prepared to help you select your PC case.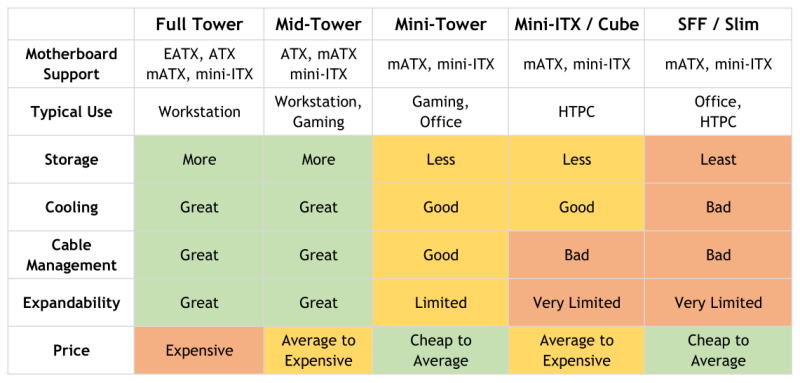 Our summary table is pretty straight forward. It shows you each cases' strengths and weaknesses. If you are on a limited budget, doesn't plan on planning to put more hard drives, and will use it for gaming, your case of choice is a mini-tower.
We hope this article would be of great help in choosing your computer case.